Welcome to a new feature here on Dainty Chef. I plan to share with you all the things that I am loving, hopefully once a month. I have seen many of my favorite blogs share these types of posts and I really enjoy reading them so I figured I would jump in on the fun. Below is a random assortment of things that have caught my eye in the past month or so. Hopefully this will help you get to know me a little bit better. I hope you enjoy this new feature and feel free to comment some things that you are obsessed with lately.
My coworker/friend Kerry had bought this sweater and I just love it so much. I am patiently waiting to purchase it when it goes on sale. If not, I might just bite the bullet and buy it. I just envision myself sitting by the fire drinking hot cocoa in it.
A college friend posted on Instagram this new flavor of Chobani bites. I am pretty good at sticking to my grocery list, but couldn't resist buying it recently on impulse. It also didn't help that the two employees were saying they had heard awesome things about this coffee flavor too. It is the perfect dessert or snack for little calories and some extra protein.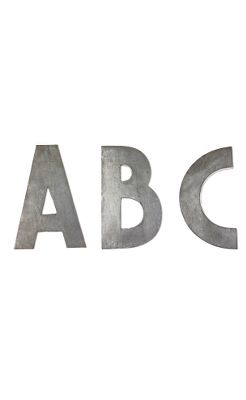 Once the holidays started, I got a little lazy on home decorating. I got a renewed burst of energy after realizing we don't have much going on during these winter months. My first DIY project of the year is to knock off Anthropologie's zinc letters. I ordered the letters and I am just waiting for them to arrive. I plan to do the word "BATH" for our upstairs bathroom. I plan on following this tutorial.
Going along with home decorating, I can't wait to try my hand at some of John and Sherry's projects in their book, Young House Love. My siblings and I even gave my Mom the book for Christmas.
I ended up buying two pairs of these corduroys because I loved my first pair so much. I love that I can wear them relaxed on the weekends and dress them up for work during the week. I wear them more than I wear my jeans now! I have them in a navy color and a cranberry one.

I am sure that you have seen the infamous J Crew bubble necklace, but didn't love the price tag. I took the advice of some fashion bloggers and bought a knock-off one on Ebay for under $20. I have it in turquoise and I always get so many compliments on it.
When the winter months roll around, I always have some of my favorite hand lotion in my purse. I may have even purchased another tube for my stocking and slipped it in as a little gift to myself. Don't judge. My hands get so dry since I wash them so much while working with the little kiddies, it is just the relief my hands need.
I go through waves with books. I was in the middle of Columbine, but in the wake of the events at Sandy Hook, I couldn't bear to finish it. I love when I get excited to read at night, but then get so disappointed once I finish the book and have to look for a new one. I stayed up way past my bedtime one night to finish Defending Jacob. It was awesome.
I was hesitant to get on the booties train, but I am so glad I did. These are currently my favorite pair of shoes to wear. I scored them for 50% off at Loft and it looks like they are on sale now. I am trying to wear heels more often, but being a teacher it is always the worst idea at the end of the day. The heel on these is just right and I have lasted many teaching days wearing these, love when I can find fashionable comfortable shoes.